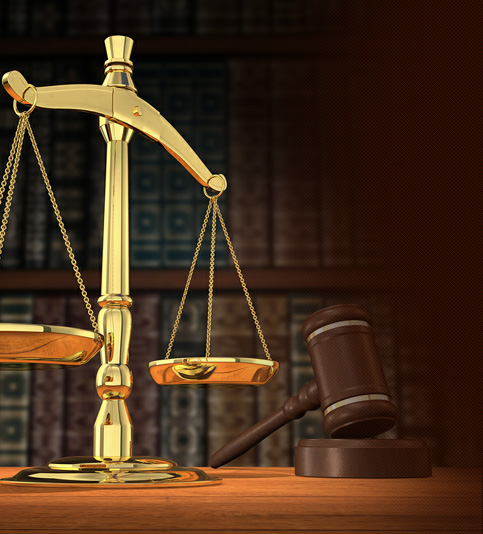 Call Us Today @ 480 326 6577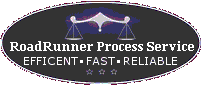 RoadRunner Process Service is a full service process serve company.
We handle all serves from court ordered Subpoenas to ordinary Summons and Orders of Protection.
Serving the entire state of Arizona.
We guarantee PROMPT, EFFICIENT, and RELIABLE Process Serve.
Call us 480 326 6577(Office) today! email us ...
[New available Service]
We now offer Skip Tracing (Hard-To-Find-People).
[Service update]
New Service !! Prison Serves, make sure to contact us for more information about this new service !!
Our Services
Our Location and Numbers

Regular Service - Service attempt made within 72 hours of receipt, or request of client. Click here for fee schedule

Rush Service - Attempt made within 24 hours of receipt. Click here for fee schedule

Out-of-State Service - We handle out-of-state legal serves. Call or email for additional information Click here !

Skip Tracing Available (Hard-To-Find-People) - Call or email for additional information

RoadRunner Process Service
2040 S. Alma School Road
Ste # 1, Mailbox # 410
Chandler, AZ 85286

Tel. 480 326 6577

Fax. 480 452 1774

Non outlook users please copy and past into your Web-based email.
What's new
IMPORTANT DISCLAIMER !!
Documents maybe faxed, we will pick up documents from you locally, or you deliver them to us. We will contact you after each document has been served and we will send you a copy of the proof of service. Our experience and quality process service equals exceptional reliability for our clients. Once again we serve papers to any location in the state of Arizona., except Native American Reservations. We do NOT serve CRIMINAL WARRANTS. This is handled exclusively by Law Enforcement.
Welcome to RoadRunner Process Service

Dirk Kreissig - Gary Webb took care of a difficult case for me. He got it done and got the papers served. His process service if efficient, fair priced and professional. I recommend him to anyone I know who is in need of this kind of service.
used RoadRunners Process Service in 2012
Link to the review > Click Here
STEVE KATES - Having used the services of Road Runner Process Service, I am VERY pleased with the fast, reliable and easy manner in which my legal needs were attended to! In a world of many broken promises and poor follow up, I feel that this company went far beyond most expectations, especially in dealing with the emotional side of a lawsuit. I suggest you give them a try!
used RoadRunners Process Service in 2014
Link to the review > Click Here
Sabine Hilten - I have been happy to refer callers to Gary at RoadRunner Process Serice for several years now. I have always been impressed by his diligence and ability to get a job done quickly. I look forward to working with him for many years to come. Sabine Hilten, Owner LAWGRRL, LLC ongoing
RoadRunner Process Service customer